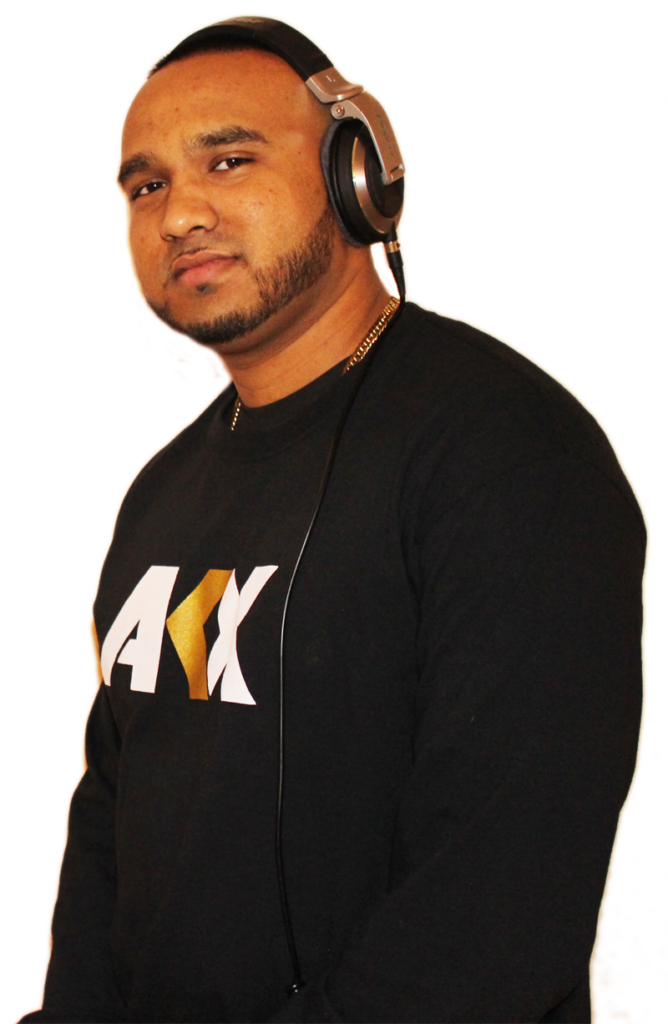 DJ A.K.X, a Canadian born and raised on July 13, 1987 who resides in Scarborough, Ontario. As a college graduate who completed the Computer Systems & Network Technician program, is now currently employed as a Computer Analyst & a Mortgage agent.
Andrew as a talented DJ, has love for music which has him carrying on his life in mixing and remixing music. At the age of 11 years old, Andrew started his DJ-ing career by working at a music store called Spin City Music which is owned by one of his uncles (Rick). He had gained a lot of experience with the music & business. He has also been inspired by one of his good friends Dave (DJ Spinz) who has helped him by opening up another way of playing music; in order for him to become the DJ he is today. Anthony (Mr. Paradise) who is also another good friend of Andrew has also helped him out by promoting his name and exposing his talent to different places like: House Parties, Weddings, Corporate/School Events, Concerts and Clubs.
At the age of 17 years old, Andrew purchased his first Professional DJ CD Players; where he would learn the features and would work his way around to mix and remix live. When he was still in high school he started to remix music on the computer and then later on making promotional mix CD's. After mixing music with CD's, he decided to move up with the new technology using a laptop and a program called Serato Scratch Live. Some Mix CD's you will find by DJ A.K.X are: Xtazee, Soca 2 Go, Reggaeton Showdown, Outta Boundz, Caribbean Party Mix and some custom birthday party/ promo CD's for all kinds of people to hear and enjoy.
Andrew came up with his own DJ name which he now goes by A.K.X aka AK Xpresshunz. AK which is his initials, Andrew Khan and X is also for "Xpressing" himself and for you to "Xperience" the difference. A.K.X is now one of the top DJ's in Toronto where he mixes and remixes all types of music and plays the best in Soca, Reggae, Hip Hop, Top40, Old School, Oldies, Indian and Chutney. A.K.X has really brought out his knowledge and his love for music to share with the world. He has also worked with many artist's and was the DJ for many Soca artist performance's.
For Toronto Carnival, you can find A.K.X DJing and leading his section: Xtazee Carnival with D'New Regulars/Carnival Redemption